Surgicon Systems is a specialist medical supplies business founded by Blaine Gordon and Carole Gordon.
First formed in 1983 to supply a range of surgical products, Surgicon Systems now specialises in neurology accessories and supplies. The company can supply a wide range of electrode systems and supporting products compatible with most leading brands of EEG and neurology equipment.
Surgicon Systems already supplies leading hospitals, University research clinics, medical specialists and sleep clinics throughout Australia, New Zealand and some areas of South East Asia.
We look forward to the opportunity to provide our products and services to your organisation.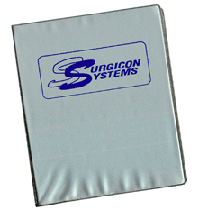 A comprehensive updatable and illustrated catalogue is available (airmail included) for A$25 (within Australia) or US$30 (overseas), refundable with your first purchase of A$200 or more.
Simply email a request.